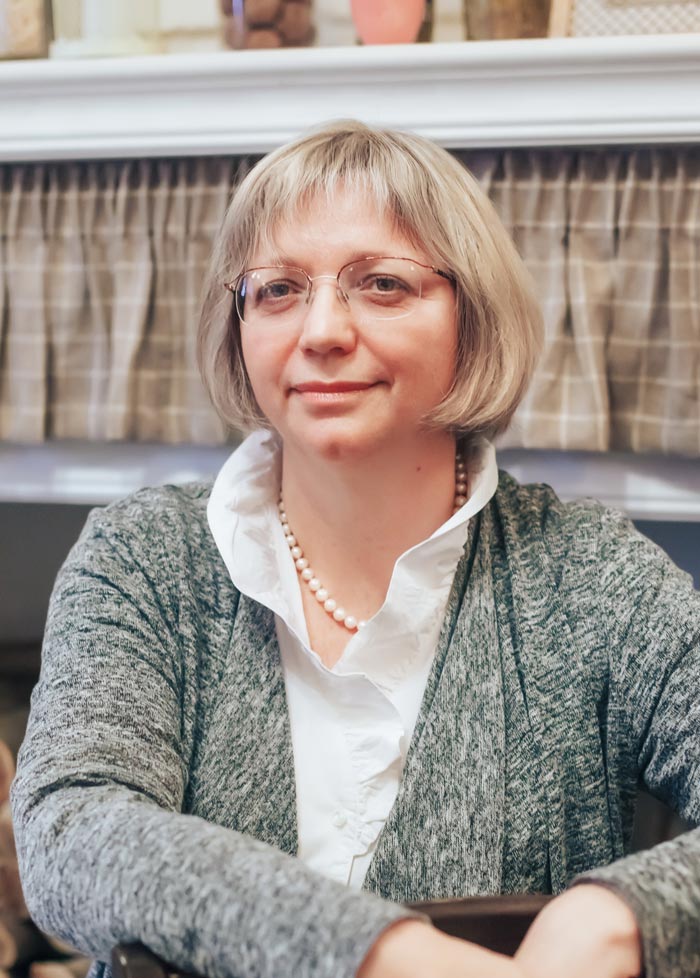 Viktoria Varvarina
Family counselor, trauma therapist, psychologist, teacher
Individual and family counseling, work with people who have experienced traumatic events.

Counseling is aimed at eliminating received in childhood damages, life difficulties that have arisen.

The result of counseling is a fulfilling and harmonious life.
About me:
"Harmony with the world and with yourself" - I learned from my own experience that this can be achieved. A technical and psychological education gave me the opportunity to understand how problems arise and the opportunity to trust my feelings.
When you can share your experiences with someone else, something important happens. And I am passionate about helping people change their lives for the better. I am confident that everyone has the right to be happy.
I have the ability to empathize with pain, give help and support. I know how to come to the point where you can see a new meaning in life.
At our meetings, you can learn to build on your strengths, learn how to improve the quality of life. I see my predestination in giving psychological help to people and I love my job.
Forms of counseling:
Individual, family, group counseling.
Consulting by e-mail, by phone, online consulting.
Counseling while having a walk.
I compose and conduct lectures and practical courses, training programs, presentations, seminars, field events, workshops (art therapy techniques).
Methods used:
Existential therapy, cognitive behavioral therapy, rational emotive therapy, multimodal therapy, art therapy, play therapy.
I do both long-term and short-term therapy and counseling. During our meetings, we will discuss the difficulties encountered and you will be provided with the tools to overcome and control them. I will help you to feel more confident.
I work with a wide range of issues.
Family counseling:
Adultery.
Misunderstanding.
Problems of raising children.
Relationship with parents.
Qualified help for children:
Children's protests.
Childhood fears.
Age crises.
Relationship between children.
Sibling rivalry.
Qualified help to teenagers:
To understand yourself and understand what is really important and valuable in your own life.
To find a common language with loved ones, to constructively resolve conflicts.
To get rid of laziness, to develop willpower, to learn to motivate yourself and achieve goals.
To see and overcome barriers to build warm, open interpersonal and family relationships.
Psychosomatic disorders:

The relationship between emotional experiences and body condition, including enuresis and encopresis.
Individual counseling:
Loneliness, recurring dreams, nightmares, fears, breakdown of relationships, despair, painful feelings, life crises, addictions, problems at work, career problems.
The experience of loss, grief.
Dealing with the consequences of emotional, physical, sexual abuse.
Consulting people of creative professions, athletes in times of crisis.
Counseling women (often the spouses of seafarers) experiencing loneliness, depression, dissatisfaction with themselves and their partner.
Education:
Odessa National Polytechnic University, Institute of Business, Economics and Information Technology.
Moscow Institute of Humanities and Economics, specialty "Psychologist, teacher of psychology".
Additional education:
"Art therapy in psychological counseling"
Odessa Regional Center of Practical Psychology and Social Work.
Agency of social and psychological assistance to youth.
"Theory and practice of Jungian sand therapy".
"Child and teenage psychology".
"Dynamic fate analysis".
"Family Counseling Paradigm" (E. Langston Haygood, D.Min., Ph.D).
"Trauma therapy" (E. Langston Haygood, D.Min., Ph.D).
Participant of the International Conference for teachers, directors of educational institutions, methodologists on issues of spiritual and moral education of young people. 2011, Odessa.
Participant of the Theoretical and Practical Workshop "Trauma of Attachment", 2015 Lviv.
The participant of the theoretical-practical seminar "A child in traumatic events. Practical experience: achievements and mistakes" 2015 Lviv.
Speaker of the 5th scientific - practical conference "Actual problems of modern existential psychology and psychotherapy" Odessa 21-23.11.2017. The topic of the report is "Existential aspects when dealing with trauma in Christian counseling".
Participant of the International Scientific and Practical Internet Conference "Modern Formation of a Professional Specialist: Modernity and New Approaches" 25.05. 2020, the topic of the report is "Christian psychology as a factor in increasing resistance to stress".
Married with two children - a son and a daughter. I love growing flowers, watching a beautiful miracle emerge from a small sprout.
I conduct lecture courses in the following areas:
"Rehabilitation of codependents and addicts",
"Rehabilitation of military personnel",
Developed and conduct a lecture-practical course "Trauma therapy" and a lecture-practical course "Working with trauma using art therapy methods".